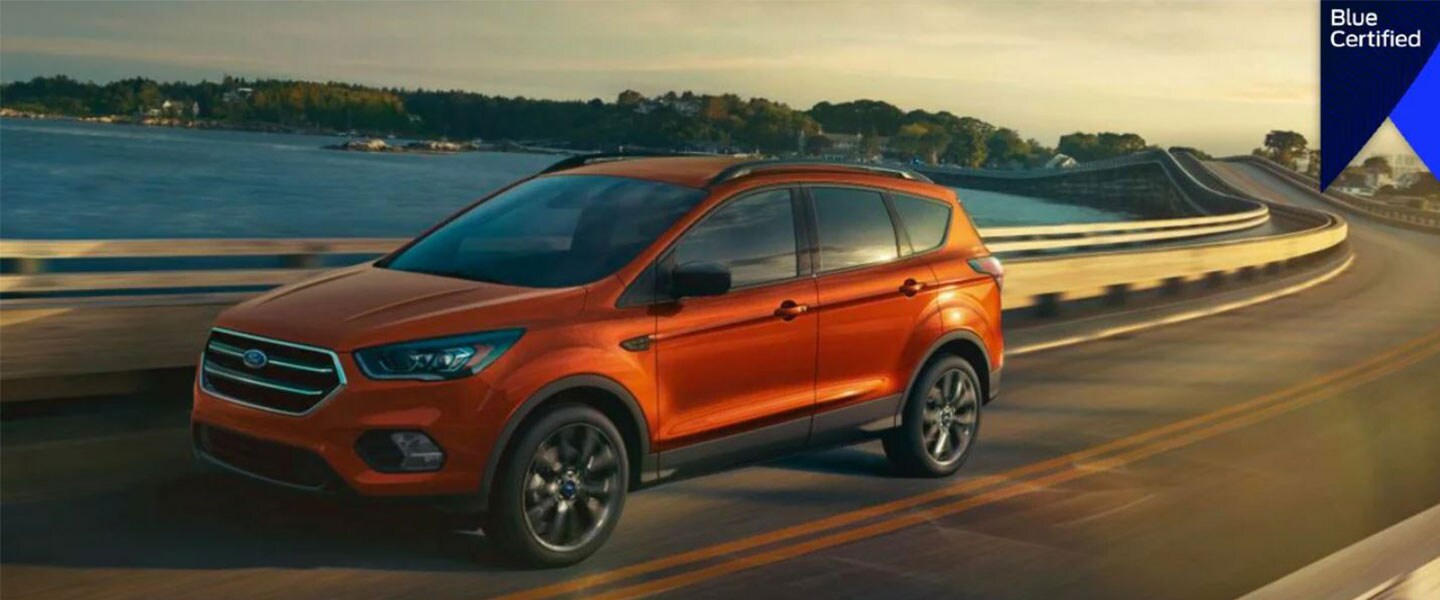 Buying used vehicles has numerous exciting benefits. When you buy from a trusted dealer like
Bob Allen Ford
, you can avoid the risks associated with buying used from a private seller. Bob Allen Ford ensures that you can approach buying a
used
or
certified pre-owned
vehicle with confidence. This article is equipped with information about why buying used is a great choice. The benefits range from saving you money to making sure that you have every option you desire during your search.
Bob Allen Ford has qualified sales representatives with a long history of helping people find the used car of their dreams. They'll make sure that you experience every benefit buying used has to offer. 
This article will also provide an overview of what to expect from a great dealership like Bob Allen Ford and what you should prioritize in your used vehicle or CPO search. Read on to learn how Bob Allen Ford Ottawa can offer you the best deals and the best advice about used and certified pre-owned vehicles!
The Benefits of Used Vehicles
There's nothing wrong with buying a brand new car, but this option isn't for everyone. Let's talk about some of the benefits of buying used vehicles. 
Save Yourself Money
One major benefit of buying used is that there are a lot of ways to save yourself some money. Here's a rundown of the most common cushions on your budget.
Cost of the Car
Generally, the overall cost of a used car will be lower. Used car prices vary due to a number of different variables: the car's mileage, its accident history, the year of the car, etc. Because a brand-new car won't have miles on it and won't have an accident history, it's always going to be the more expensive option.
But, if you did want to buy a new car for cheaper, you could always buy one that isn't the most recent model. For example, buying a new 2022 Ford Escape would be more expensive than buying a new 2021 Ford Escape.
Insurance
Buying a used car could also save you money on insurance. This is because you don't always have to have full coverage for your car if it's used. Insurance companies are very subjective, so there isn't
a blanket statement
for exactly how much cheaper your insurance will be if purchased used. It's also important to keep in mind that your personal driving history impacts the cost of your car insurance. But, even with the subjectivity of each insurance company and your history, it's still likely that you'll save money on insurance.
Warranty
There are some used vehicles that may still have a warranty on them. This would save you from needing to purchase extended insurance and financing on your vehicle through your dealership. Which, ultimately, saves you more money.
Plenty of Options in Your Price Range
When you embark upon the journey of buying a car, you'll find that there are more options in your price range for the used category. This is simply because the market for used cars is bigger than the market for new cars.
Valuation
When you purchase a brand new car, the value of that car begins to
go down exponentially
the minute you drive off the lot. This means that you'll never make back the same amount of money you paid for it initially.
When you buy a used car, it will still go down in value as you drive it. However, the rate at which this happens isn't nearly as fast. So, with a relative comparison, you won't lose as much money on your purchase if you do eventually decide to sell your used car.
What Is a Certified Pre-Owned (CPO) Car?
A certified pre-owned car is a little bit different from a used vehicle. If you choose the right dealership, either option will work for you. However, if a vehicle is certified pre-owned, this means that the car meets a higher standard of certification based on its owner and accident history. At Bob Allen Ford, there are two levels of certified pre-owned: Gold and Blue. Here's a brief overview of what each level means. 
Gold Certified
In order to be
Gold certified
, the car must undergo and pass a rigorous 172-point inspection checklist. This checklist extensively ensures that the car is at the highest standard. If a car is Gold certified, you can be sure that it will be safe and durable. It also means that, because it meets a certain standard, it comes with a manufacturer-backed limited warranty package. 
Blue Certified
In order to be
Blue certified
, the car must undergo and pass a 139-point inspection checklist. This checklist is less extensive than the one to be Gold certified, but it still ensures that the vehicle is safe and durable. Additionally, a manufacturer-backed limited warranty package is still included, but it has more limitations than the Gold package. 
What Can You Expect When Working with Bob Allen Ford?
Once you know whether you want to opt for a used vehicle or a certified pre-owned vehicle, it's time to get settled in with a dealership. Here are all the reasons why Bob Allen Ford is the best choice.
Long-Standing Reputation
Having a long-standing positive reputation with the community is essential. The best dealerships build trust with their customers, and Bob Allen Ford has certainly done this in their community of Kansas City and Lawrence. 
Great Reviews
If a dealership has great reviews, it's a good way to determine how their service will be before visiting the showroom. Bob Allen Ford has 4.4 stars based on Google reviews and 5 stars based on Facebook reviews. This overwhelmingly positive response proves that their service is top-notch. 
Trustworthy Sales Reps
Bob Allen Ford's sales rep Brad Hewlett said: "All Fords are created equal-it's the dealer that makes the difference!" The biggest thing that sets one dealership apart from another is the quality of the sales team. You'll find that
the staff at Bob Allen Ford
is attentive, fair, and conscientious of your needs when buying a used or certified pre-owned vehicle. 
Comprehensive Vehicle History
Bob Allen Ford will make sure that each and every used car they sell has a comprehensive history. Even if a used vehicle isn't CPO, it will still have a list of ownership and accident history. Ownership history would include things like the history of repairs to the car and how often the oil was changed. Overall, you can be sure that Bob Allen Ford provides quality used cars. 
Easy-to-Use Website
In this technological age, having an easy-to-use website is important for any business. Bob Allen Ford's website is easy, informational, and can help you find your dream used car before you ever step foot in a showroom.
Wide Range of Used Fords and Other Brands
Bob Allen Ford has a plethora of used Ford models, from F-150s to Edges to Explorers. If you choose their dealership, you'll be sure to find the perfect car for you. But, if you search for a bit and can't find the right Ford, Bob Allen Ford is constantly putting new used arrivals up on their website! Here's a list of just a few makes and models they offer besides Ford: Volkswagen Beetle, Honda HR-V, Toyota Camry, Nissan Maxima, and plenty more. 
What You Should Prioritize in Your Search
We've talked about each of these elements briefly. But, now, let's go over why you should prioritize these areas when buying a used car. 
Durability
Durability is a word you should use early and often when researching used cars. Durable used cars are easy to come by at Bob Allen Ford because all of their cars are certified, even if they don't have CPO warranty packages. 
Mileage
The lower the used car's mileage, the better. Of course, Bob Allen Ford offers used cars with a range of different mileage. This means that any type of budget can find a car at Bob Allen Ford. They even have a section of used cars on their website for
vehicles under $10k
. If you're on a tight budget, this is a great place to start.
Ownership/Accident History
You should always check the ownership/accident history of a car. This is a priority because you need to know that the previous owners took care of the car. Or, if an accident did occur, that they took corrective action in repairing the car. If a car has a poor ownership history, your best bet would be to keep on looking. Otherwise, your used car won't last.  
Valuation
It's important to check sites like Kelly Blue Book to see what the used car is valued at. Prioritize this so that you can see how much the used car will be worth after you've put a certain amount of miles on it. 
Choose Bob Allen Ford Ottawa as Your Trusted Dealer Today!
So, what are you waiting for? There's a beautiful used car out there ready for you to take the wheel. And, as you can see, there are so many benefits to buying used. Bob Allen Ford has everything you need for how to buy a used car. Whether you're looking at used vehicles, certified pre-owned (CPO), or new, we've got you covered.
Contact us
today and we'll help you find your new (to you!) car.